Accredited Quality Contractor (AQC)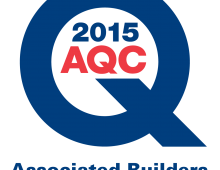 Adams Electric is re-certified as an Accredited Quality Contractor (AQC) for 2015. This certification is based on the highest standards of safety, training, quality and passion in our industry.  The AQC program publicly recognizes and honors those construction firms which have documented their commitment in five key areas of corporate responsibility:
Quality
Safety 
Employee Benefits
Training
Community Relations and Diversity
Thank you and congratulations to everyone at Adams for helping to achieve our AQC status!