The AE (Above Excellence) Program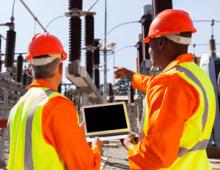 The AE Program recognizes associates who go above and beyond their normal job description standards.  This is a merit based program for associates to be recognized by management and peers.   
AE Program – 4th Quarter 2017 Winners
Charlotte:
Aubrey Gray – nominated by Lance Milligan
Aubrey is a long time Adam's employee who makes a difference every day. He is helpful and dependable and always willing to go the extra mile for all of us. Aubrey plays a vital role in our daily operations.  I am thankful for his help I could not get it all done without him.
Austin Smith – nominated by Lance Milligan
Austin is a first year apprentice who is very dedicated to his job and school work. He brings a fresh outlook to the jobsite every day and always has a smile on his face. He has volunteered for and been a part of many shut downs  and other off hour projects. He has a bright future and will far in the industry.  
Mike Gregory – nominated by Gene Goins
"I would like to nominate Mike Gregory because he always goes above and beyond. He is a great hand for all layout and installation of every phase of work. That is not an easy at this location, plus he is dealing with me day in and day out. Mike makes sure that the work is done right the first time and that it is neat and complete. It is a great pleasure being around him and seeing his ability to oversee these jobs. Mike is a strong and proud representative of Adams Electric Company. Thanks also goes out to all at CMC Main."
Billy Hudson – Frank Ojeda
I would like to nominate Billy Hudson. Billy is the first one to arrive on site and one of the last to leave. He always goes above and beyond and is happy to do so.
Billy is in charge of receiving, unloading, inventorying, organizing and stocking our material. He also maintains our rental equipment and ensures that they are safe and ready to use. When Billy is caught up on his daily duties, he automatically jumps in to help where ever needed. Billy is self-sufficient and very valuable.
I look forward to working with Billy for years to come.
Britt Brittingham – nominated by Gene Goins
I  would like to give a outstanding job award to Brett for the great job he has done for Adams for the cannon project he has stepped up for the new man on the block with no problems taking the ball and running I have walked up on him at lunch time and he is working away and not cause he lost track of time it's the type man he is what a great addition he is at CMC Main and the Adams family. Thanks Gene Goins
Greensboro:
Patrick Clark – Nominated by Scott Rakestraw
I would like to nominate 2 employees for their acceptance of added responsibilities in my absence. Both did so without complaining and made sure all details were addressed. Patrick Clark was very accepting of taking lead of multiple small projects at Qorvo while I was on medical  leave. He dealt with the customer day to day on progress and the pop ups they continually have with lab equipment relocating into a new building.
Dustin Wilson – Nominated by Scott Rakestraw
Dustin Wilson was also very willing to handle the administrative side of all my duties to Qorvo while I was on medical leave. He kept materials ordered and on-site as well as time sheets, material quotes, provided info to quote projects as they came up.
Joseph Burns – Nominated by Don Young
Joseph Burns-Project Hulk (Corning-Newton)-for his leadership role starting with the cleanroom (15,000 sq/ft) followed by the balance of the project while meeting a difficult schedule.
(Crew) Jose Ramirez, Salomon Correa, Elias Camargo Gachuzo, Guadalupe Reyes, Raul Hernandez -  Nominated by Don Young
This crew made several trips to Columbia SC and worked "out of town" to complete a difficult bus duct installation on the Lexington Medical Center.