Design Build/Design Assist 
The Design-Build and Design-Assist (DB-DA) process offers our clients a cost-effective and flexible approach to a construction project. With over nine decades and over $500 million of experience across a wide variety of projects, Adams Electric is able to offer an insight into the electrical construction process that few clients' possess. The following is a summary of the added value that benefits our clients through these design methods:
TEAM APPROACH
 All project members collaborate to achieve the same, united goal - a successful project that meets or exceeds the client's expectations. When challenges are encountered, solutions are implemented to achieve this united goal through collaboration and a project team approach.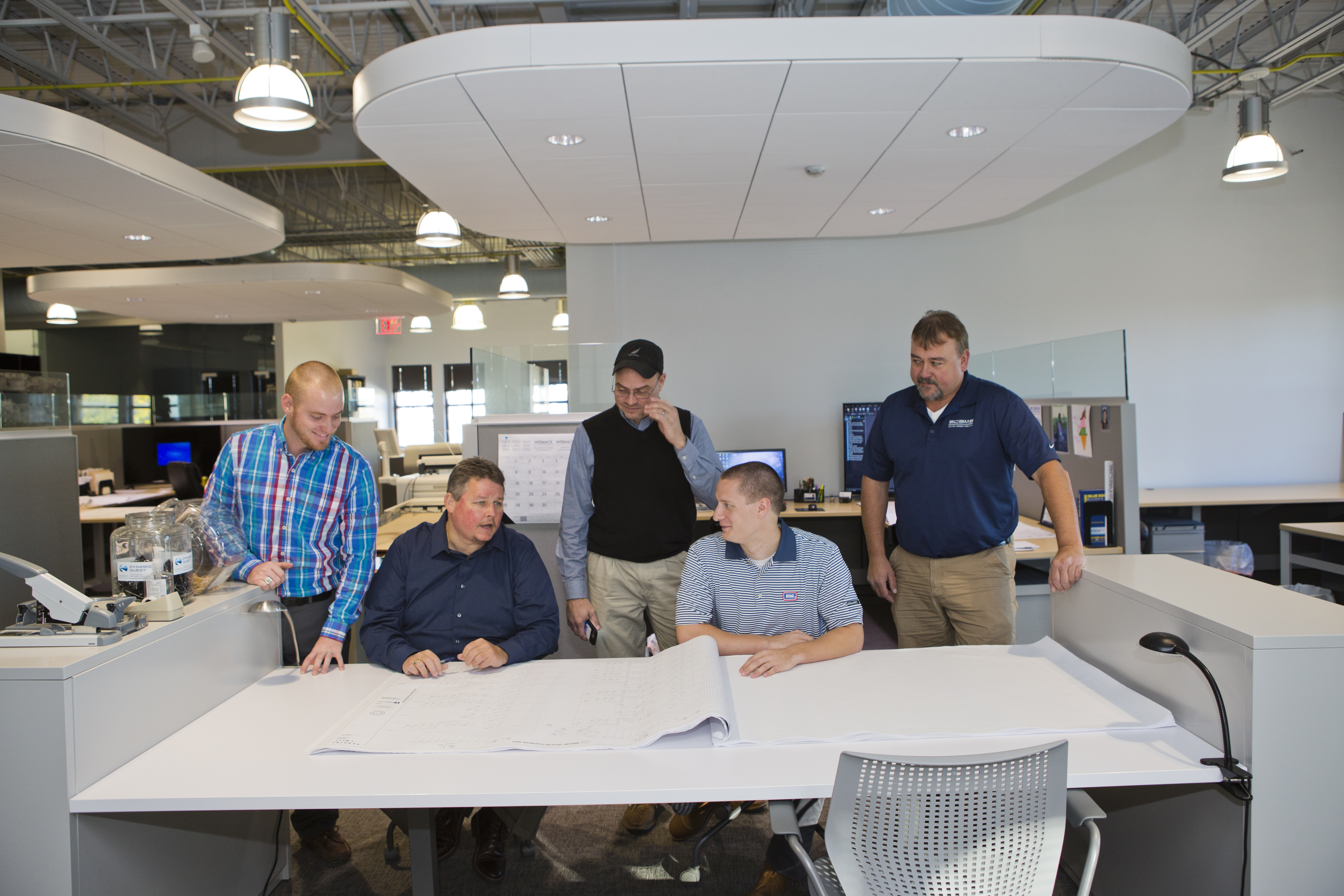 ACCOUNTABILITY
The Adams Electric team is the single source electrical answer for the complete project. The same team that designs the project also builds the project; therefore, there is much more attention given to detail, pricing and scheduling in pre-construction.  This process also ensures there is no miscommunication from design to execution – resulting in a more successful project. The Design-Build and Design-Assist methods make one entity accountable for everything; including controlling quality, costs and scheduling the project. Also, all electrical cost is taken into account early on in the process; therefore, providing accountability as a single source electrical provider.
TRUST
Our experience as a Design-Build and Design-Assist partner provides guidance to the clients and other trades by asking the right questions from the beginning of the project.  The Adams team works closely with other trades and equipment suppliers to determine installation requirements and to develop construction schedules to meet our client's needs with consideration of material deliveries and other construction restraints. Our experience allows us to provide a detailed scope of work that not only defines our client's project goals but also highlights any potential issues; therefore, reducing the chance of errors and constructability issues. Our attention to detail adds value to the client and project and we are able to develop a level of trust.
EXPERTISE
A Design-Build Design-Assist Electrical Contractor has to be extremely knowledgeable in electrical design and construction. Adams understands how buildings are constructed from developing pricing to scheduling to installation and completion. In an ever-changing economy, there are many other items to be considered; such as Return on Investments (ROI), LEED, LEAN and Value Engineering.  Adams appreciates how these concepts can impact the project and provides expertise to create the best solutions for the client.
INVOLVEMENT
The Design-Build Design-Assist team approach allows Adams Electric to be involved from the project inception and operates under the assumption that the client desires to be actively involved in the construction of the project. By having this early involvement the team is more motivated to achieve the desired project goals by exceeding the client's expectations. Adams Electric continues to discover that involvement from initial conception is inspiring and provides the team with a lasting sense of pride and passion for the project.
TRANSPARENT
A Design-Build Design-Assist project delivers a transparent construction process and also assists the client in understanding the construction process. Budgets, roles, schedules and all expectations are defined from the beginning through clear communication and carried throughout the entire project. This transparency creates a strong partnership between all trades.
VALUE
By engaging in the design process from conception, the client is able to participate in the schedule development and coordination of timelines. Design-Build Design-Assist projects create opportunities for the client to review any schedule decisions, inquire about durations, and evaluate the associated costs. These interactions lead to better, faster and more cost-effective responses and support the ability to be more flexible during both design and construction.
One benefit inherent to the Design-Build Design-Assist model is cost savings. Based on experience, industry publications and research; the estimated savings for a Design-build or Design-assist project is 10%.