PreConstruction 
PRECONSTRUCTION SERVICES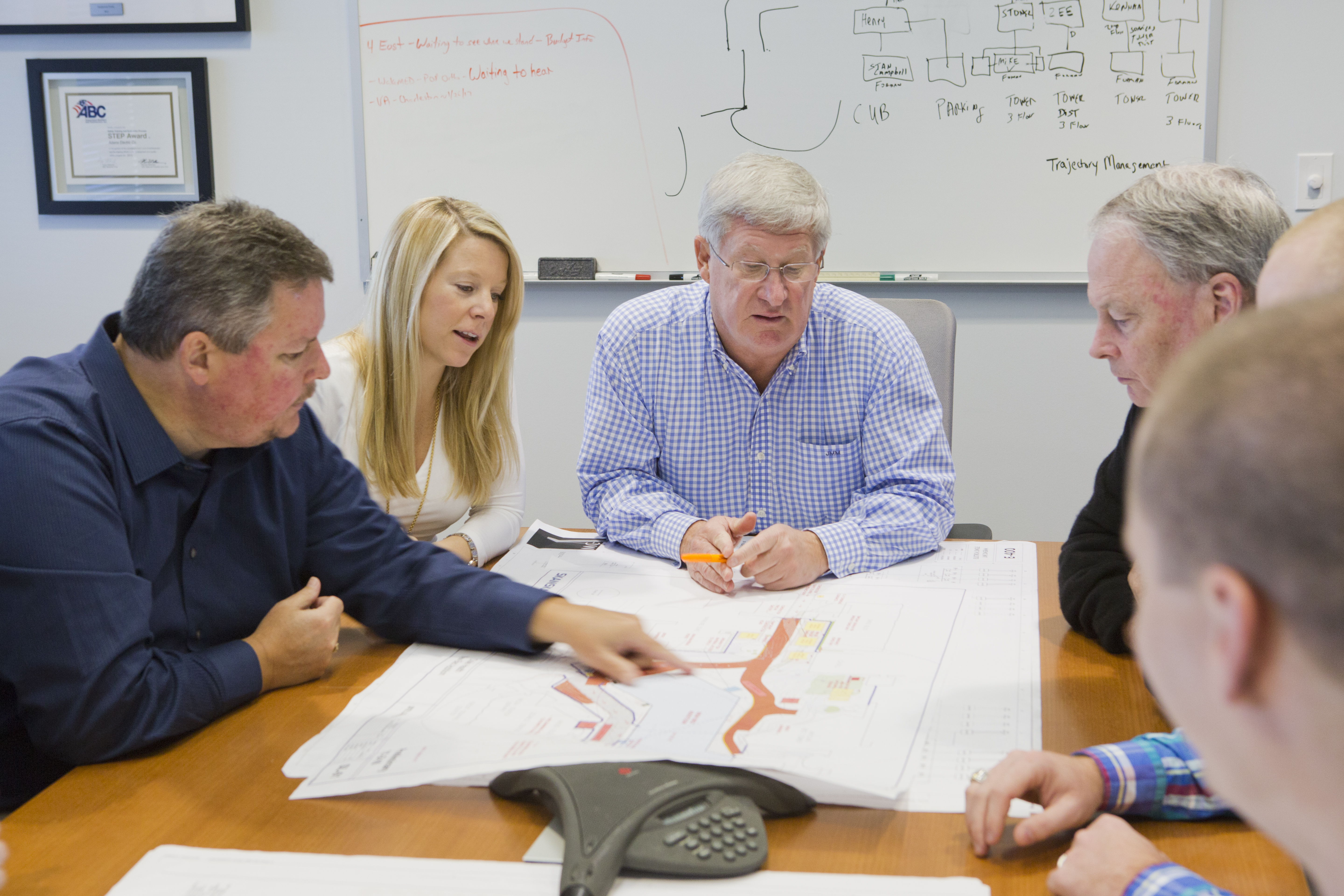 Adams Electric is committed and invested in our preconstruction process. We believe there is no substitute for proper planning on a project; therefore, Preconstruction is a critical phase – as critical as the construction itself. Our extensive experience allows us to proceed where information is limited or preliminary in nature by applying fast-track techniques. Adams Electric's Preconstruction services consist of the following:
Review project goals and requirements with entire project team and other associated trades.
Professionally trained preconstruction staff provide design services, preliminary cost estimating, project surveys and conceptual budgeting
Consult and advise the design team with regards to economically advantageous system alternatives and material selections
Assist in the preparation of engineered documents for permit review and local or government agency approval
Control costs through communication with the owner, general contractor, subcontractors and vendors. From conceptual pricing to final estimate, our ability to manage these costs is a key element to the success of the project. Our experience with conceptual, design-build and design-assist contracts is beneficial to our clients, general contractors and other trades.
Our partnerships with supply and subcontractor partners are an advantage for any client. These relationships provide the most competitive, on-time pricing and have been a long-lasting partnership for many years.
THE PRECONSTRUCTION PROCESS
The Adams Electric preconstruction budgeting and estimating processes are as follows:
Conceptual budgeting is priced by historical data, narrative requirements and experience with the similar projects
Electrical scope summary templates are utilized to provide a list for any and all information required for a budget
A Scope Checklist is used to support and compile information required for an estimate
For estimating take-offs, the Preconstruction Team uses Digital on-screen estimating software. This on-screen process allows estimate counting and measuring to occur all while simultaneously being input into the estimating software.
Analyzing cost is a continuous process from budget through 100% documents. Adams provides a transparent process that determines costs over and under values. Adams Electric manages all costs through weekly and monthly cost meetings with the project team and management. Task lists are developed and utilized for all open and closed items. These items are chronologically listed in order to be executed in an expedient manner. Management fees, contingencies, scope changes and general conditions are all reviewed for tracking purposes
Commodities that are subject to escalation are managed through large bulk annual purchases. These items are incorporated with other projects on timing and commitments are made to manage long term risks.
Prepare preliminary construction schedules for all activities and team members. This schedule is derived from a complete estimate and is imported into Excel for project specific tasks and is also imported into Microsoft Projects for client schedules.
The complete turnover process involves the transfer of all budget and detailed estimating information from the estimating department to the construction team. This process includes the review of all drawings, specification, scope of work, contract, accepted value engineering solutions and all details related to the project pricing.
Value engineering master list template is used while cost-saving ideas are reviewed. Pricing of this list is applied after decisions of items are agreed upon by the project decision makers.
Return on investment scenarios (ROI's) are developed and submitted for savings to the owner.